Peter Mitchell - Momento Mori (w/signed print)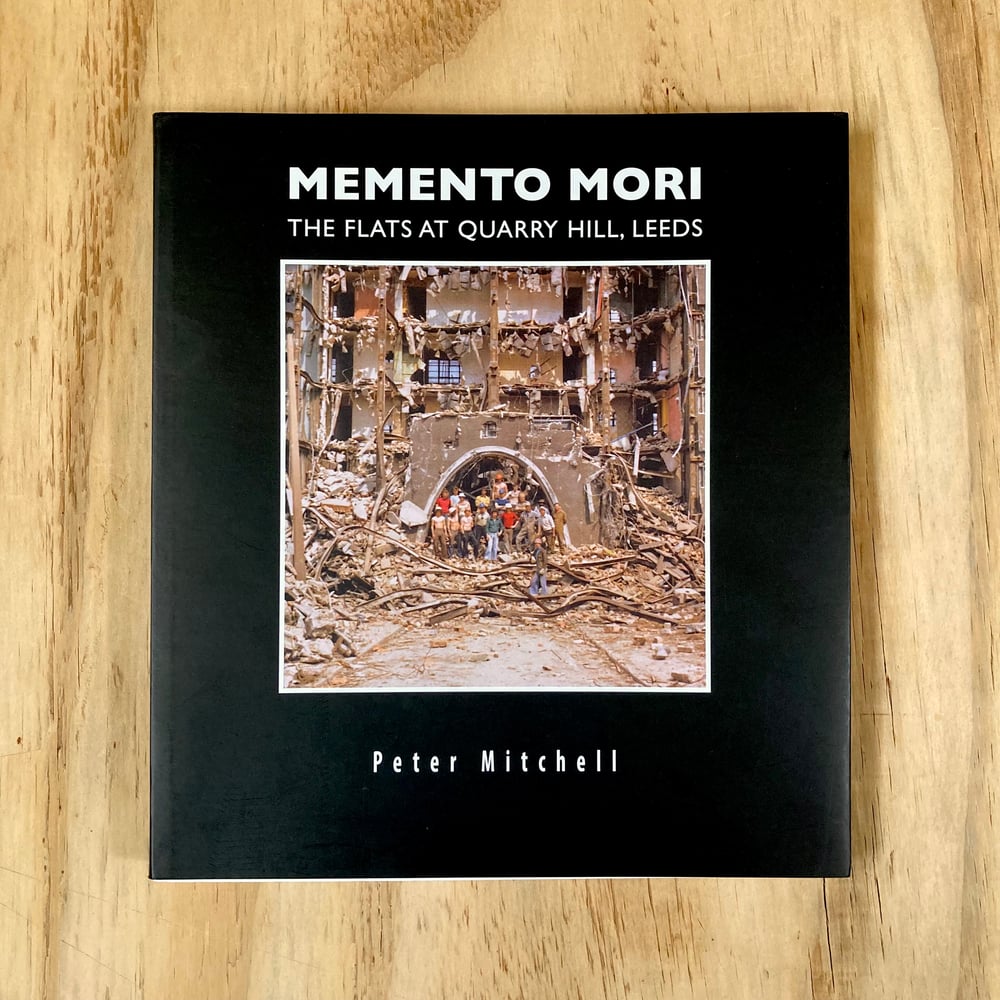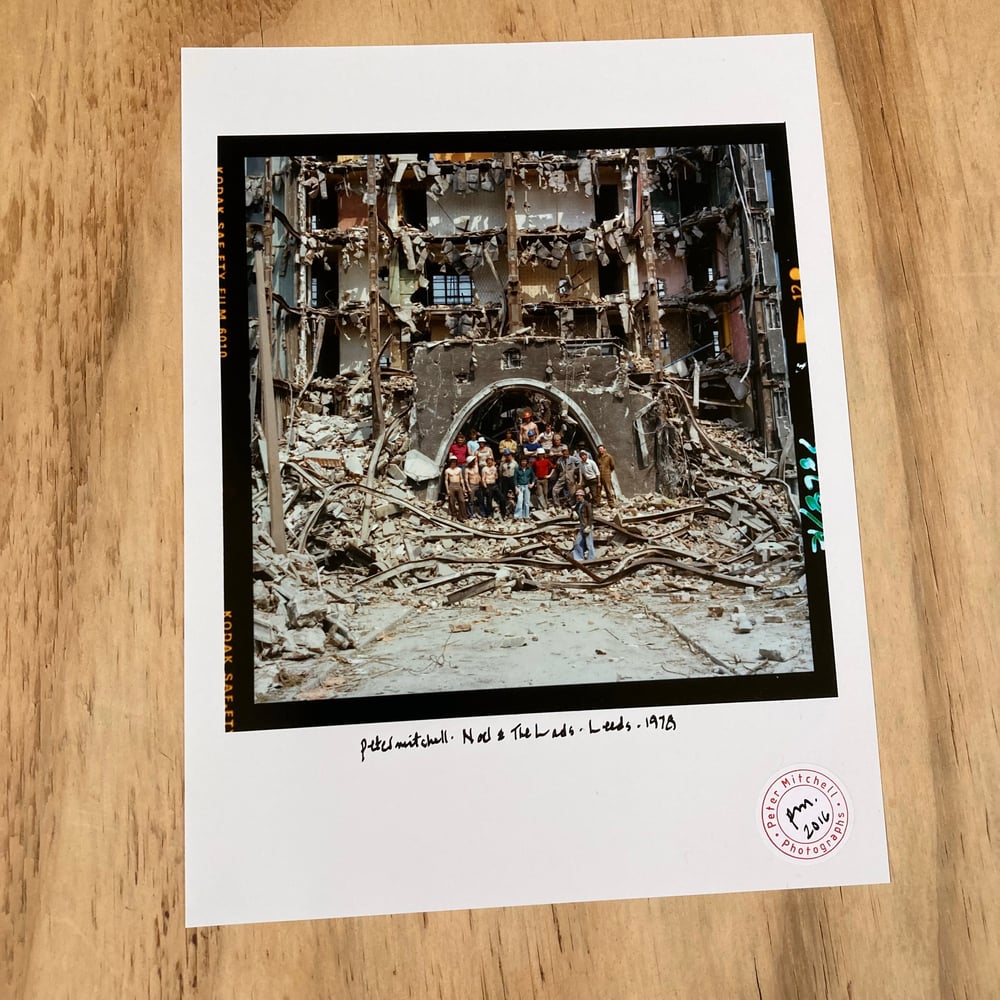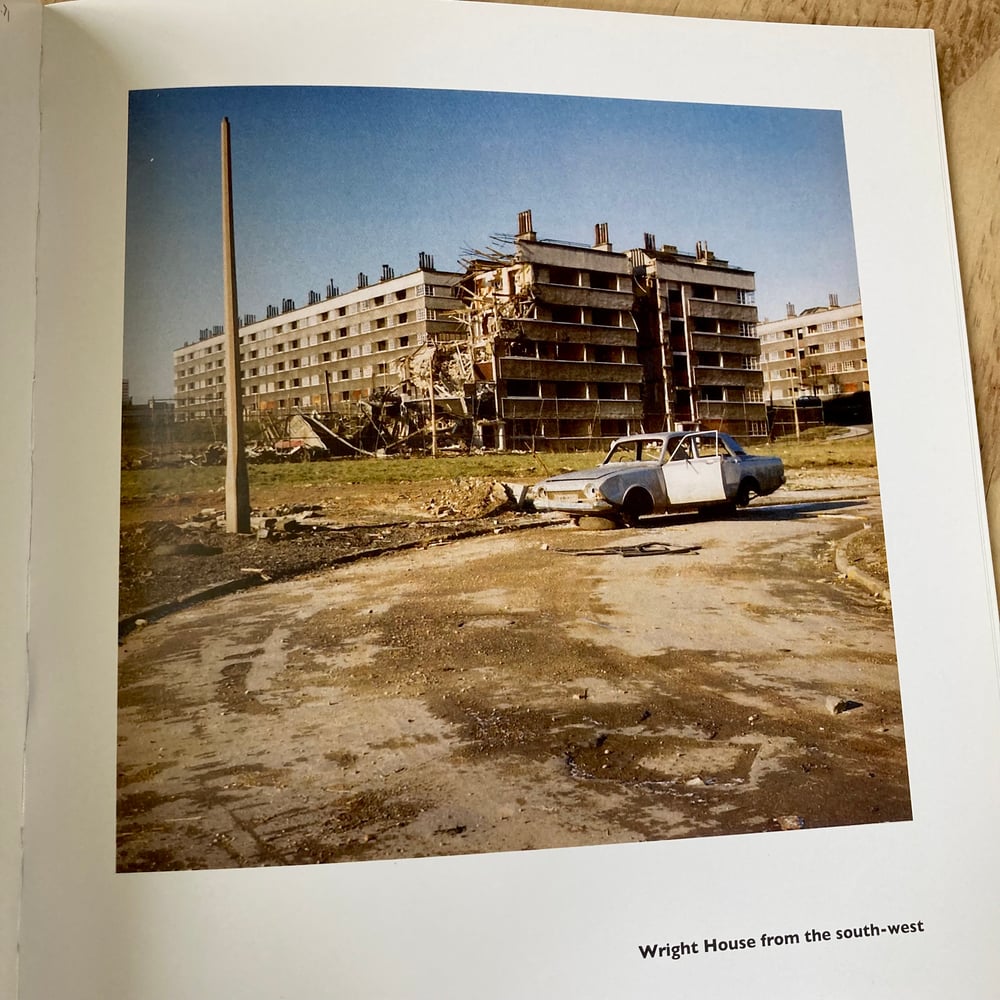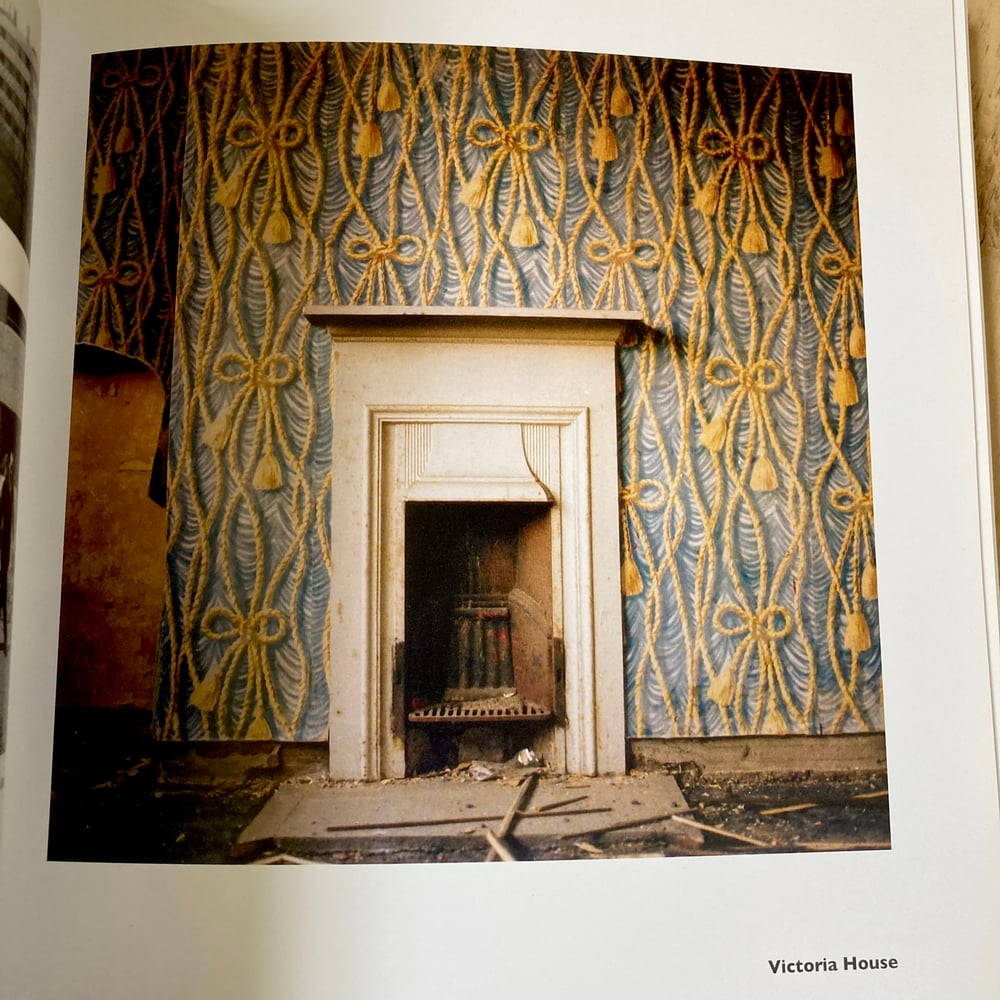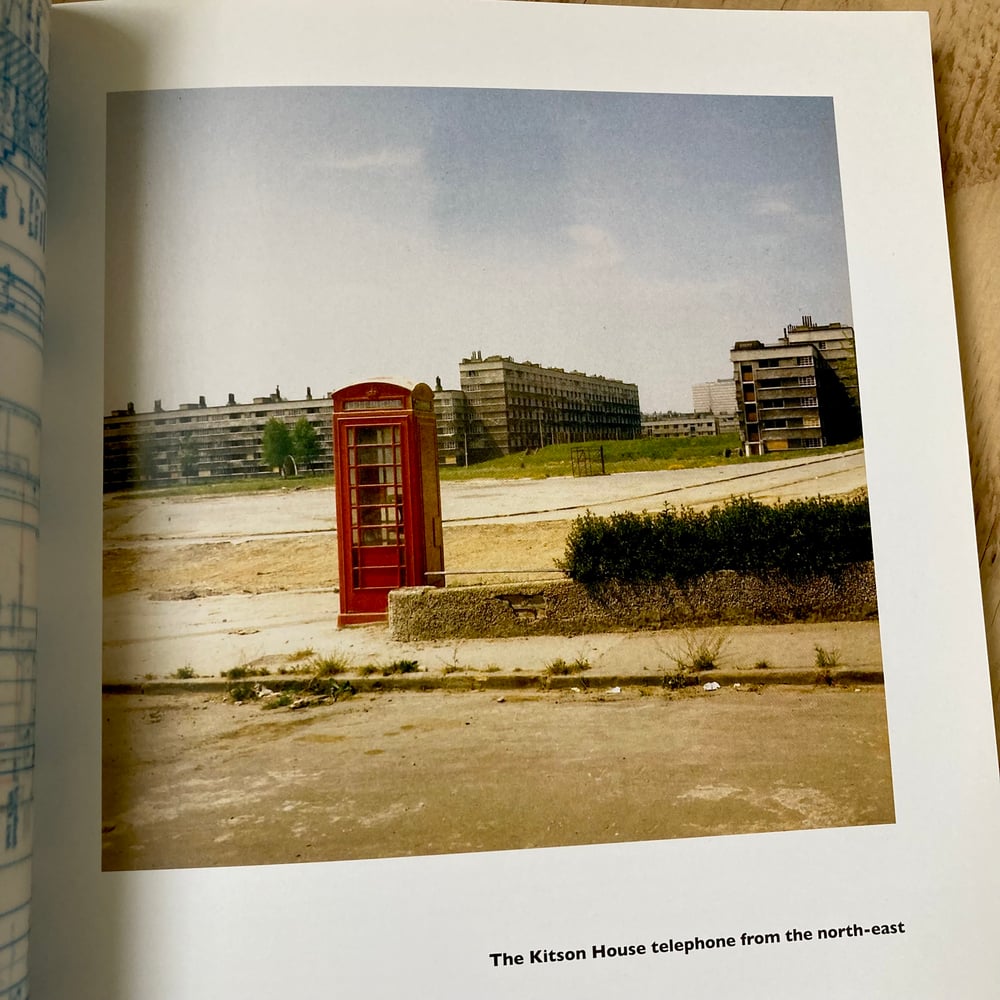 Super book from one of England's finest documentarians.
2nd (facsimile) edition published by RRB, 2016 - comes with signed limited edition print of cover image - approx 7x9 inches.
Format: Softcover with dustjacket
Pages: 136
Condition: Very Good.
*please note that actual book is not signed but the print is*
Memento Mori, Peter Mitchell's first publication, was published in 1990 and documents the dramatic impact of the Quarry Hill redevelopment project in Leeds. "I photograph dying buildings and Quarry Hill was terminal by the time
I got to it. Times change and I know there was no point in keeping Quarry Hill Flats. But what it stood for might have been worth remembering." Peter Mitchell (1943) is a British photographer who has documented Leeds and its surrounding area for more than 40 years. His work is an essential part of the colour documentary scene of the 1970s and '80s. Facsimile edition of the first edition of 1990 with a new afterword by Peter Mitchell.