Paul Graham - Troubled Land (Signed)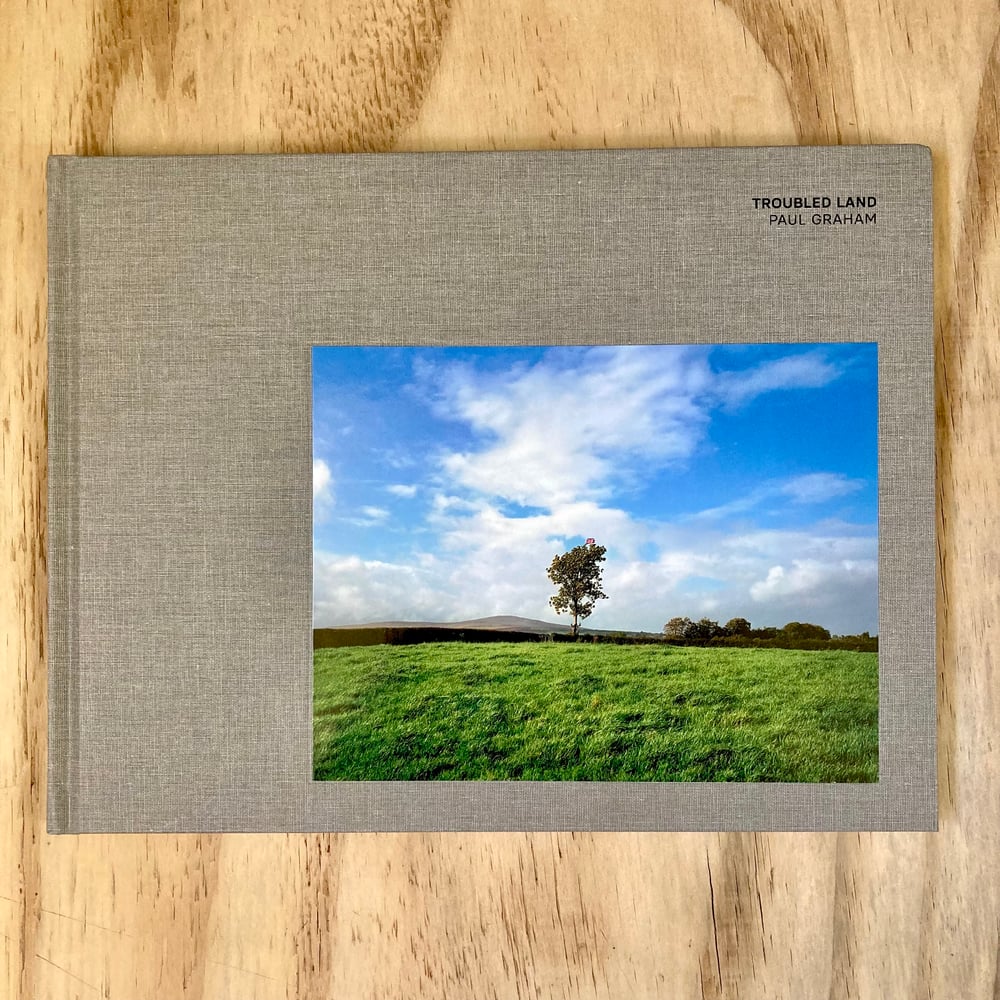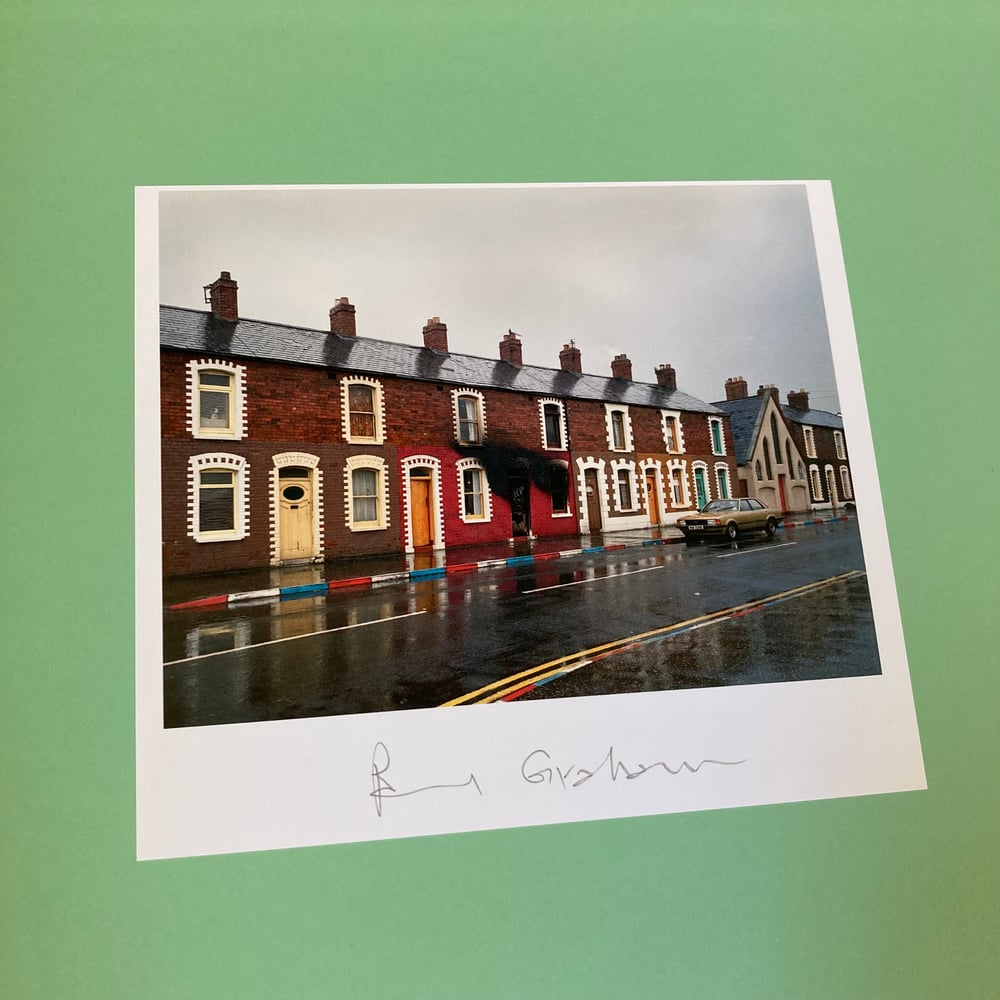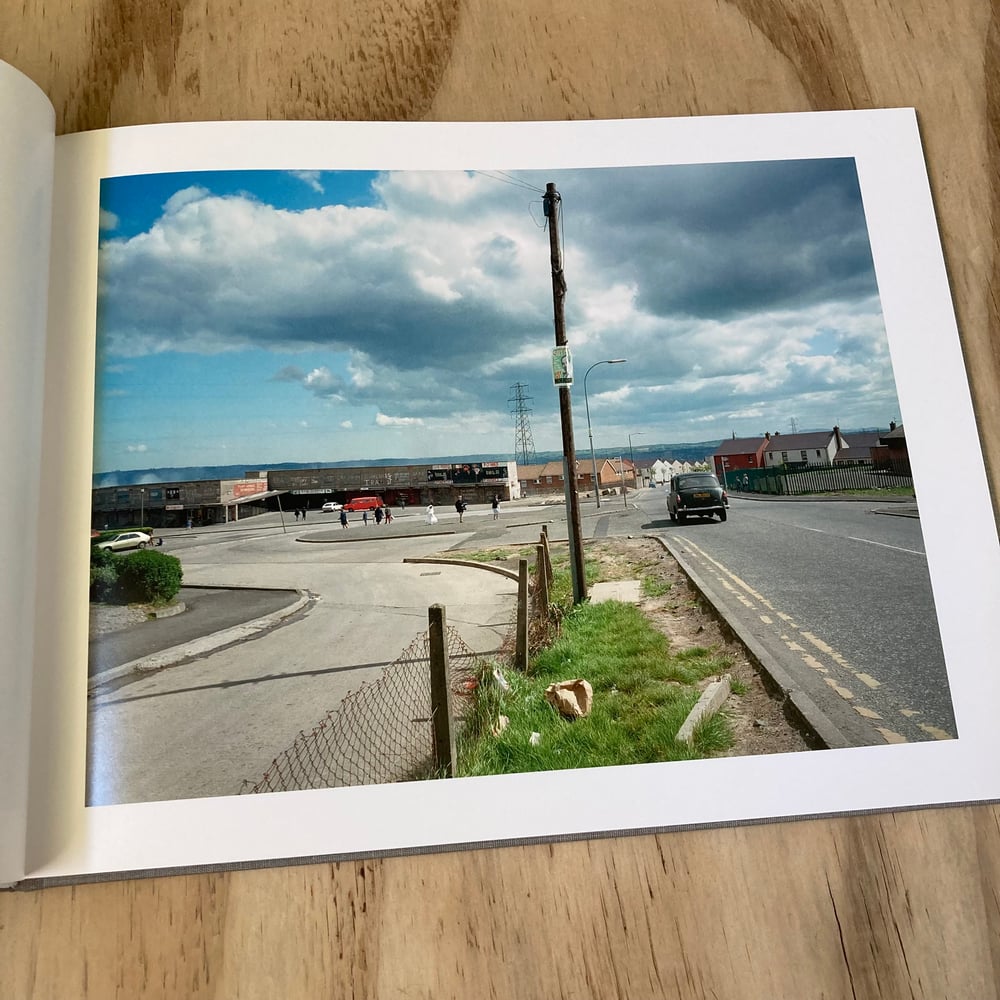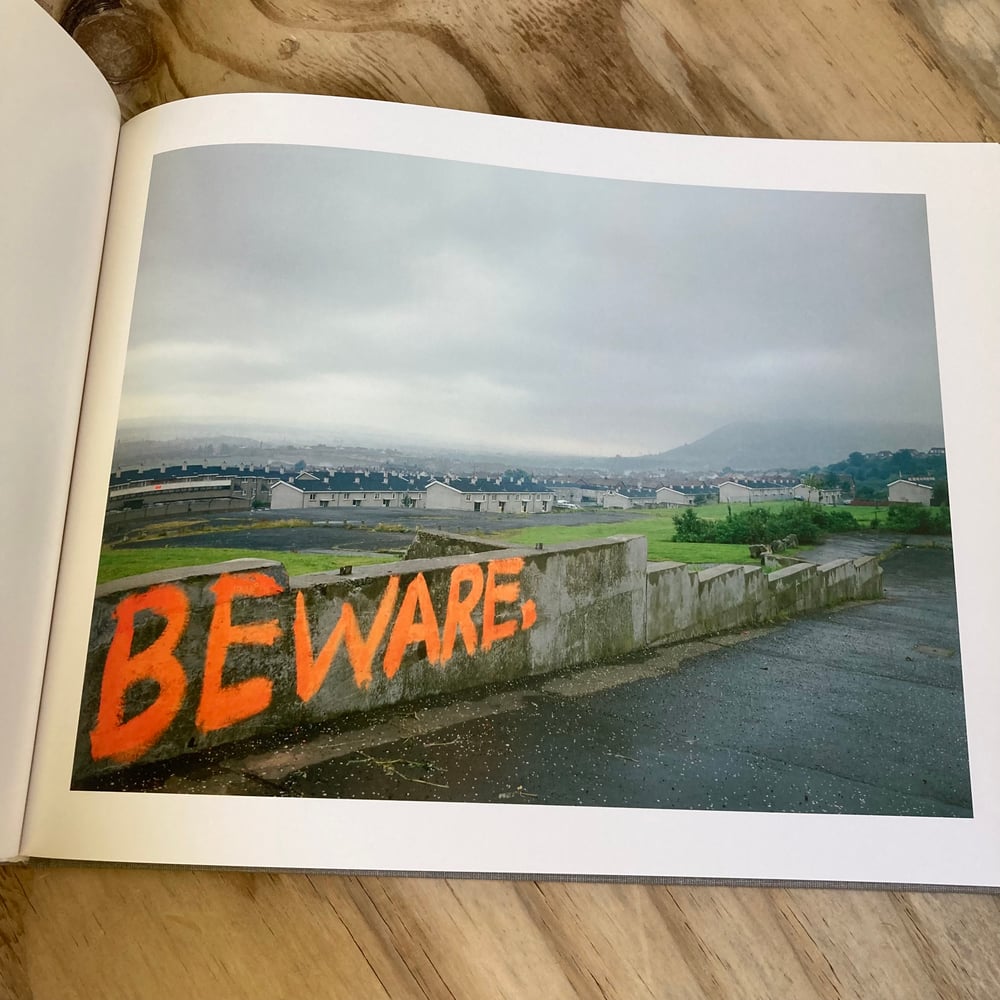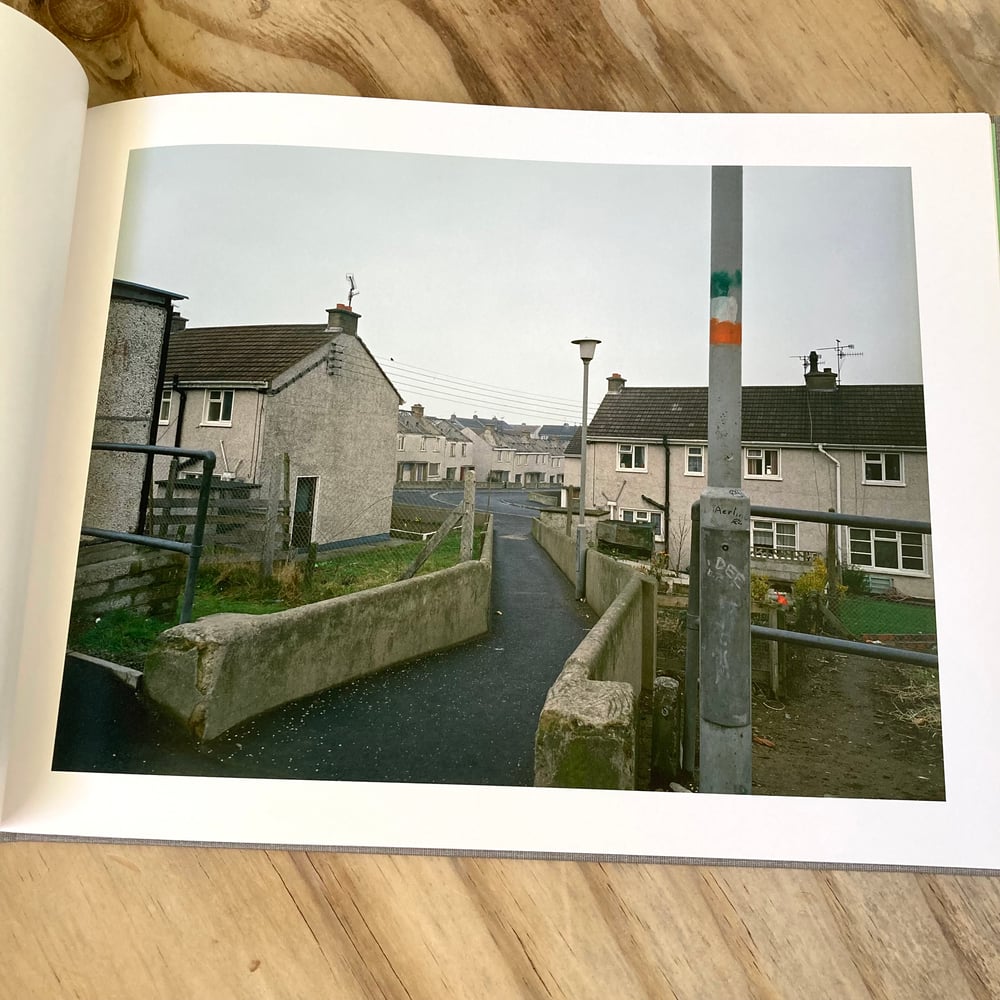 Last in the trilogy of Paul Graham's important work throughout the 1980's. This time Graham focuses on the troubled times in Northern Ireland in a book of unique and unsettling photos.
Signed 1st (Mack) edition, 2022
Format: Hardback
Pages: 80
Condition: New
*The signed edition includes a previously unpublished image as a plate signed by the artist and glued into the inside back cover.
An iconic project made at the height of the 'Troubles', Troubled Land deals with the small but insistent signs of political division embedded in the landscape of Northern Ireland. At the heart of the Irish conflict lays the land — who owns it, who controls it, whose history it expresses. Paul Graham's quietly radical book keeps this material truth in mind as it uniquely combines landscape and conflict photography, seducing us with bucolic views in which telling details only gradually appear: painted kerbs, distant soldiers or helicopters, flags and graffiti, paint-splattered roads, each tacitly aligning that location to its Republican or Loyalist allegiance. Pastoral photographs of green fields and hedgerows reveal themselves to be images of conflict and dispute — despite the steadiness of the photographic frame and the clarity of Graham's vision, this is unsettled land. Originally published in 1986, Troubled Land is reprinted here for the first time in thirty-five years. Controversial then for its use of colour and refusal to follow the clichéd tropes of photojournalism, the book was pivotal in providing a fresh perspective on Northern Ireland's 'Troubles' and left a lasting impact on landscape photography, suggesting how it might engage with politics and society rather than escape from them. Together with A1 – The Great North Road and Beyond Caring, it completes a new edition of the remarkable trilogy of books Graham made in 1980s UK.