Dayanita Singh - Sent A Letter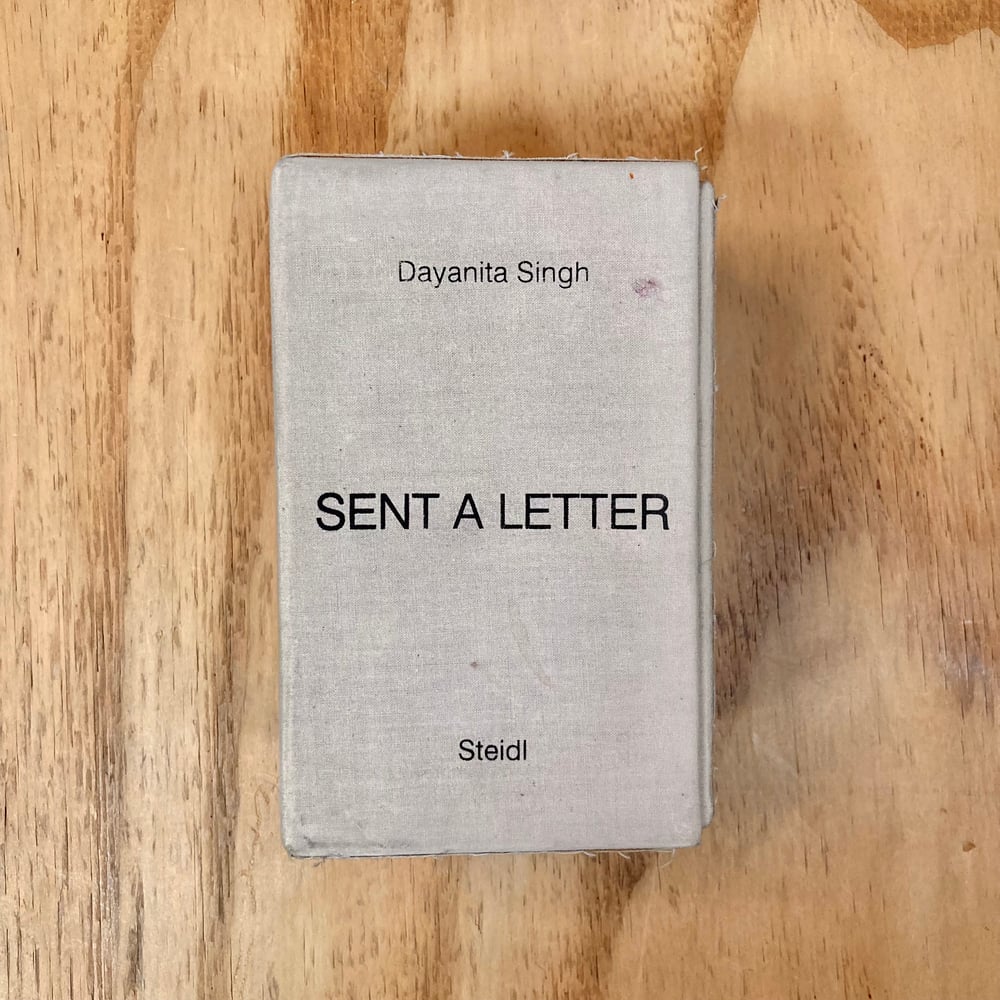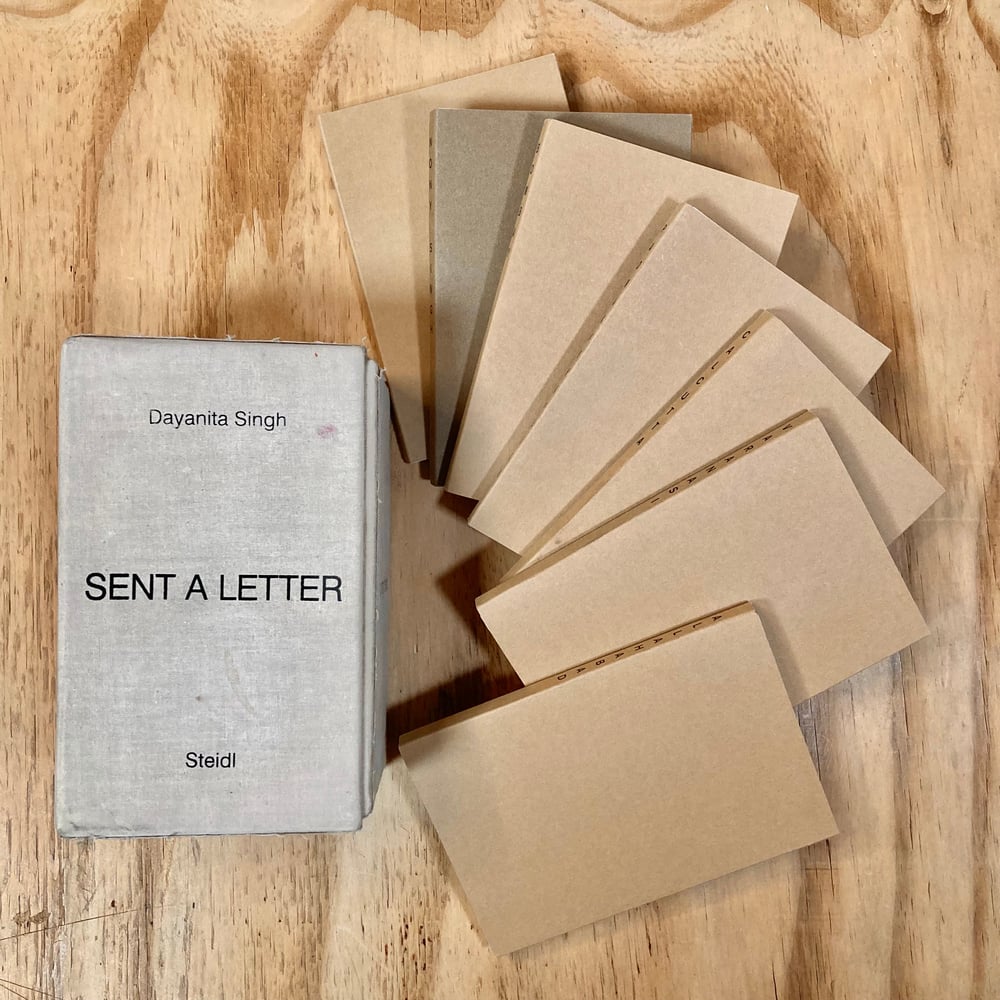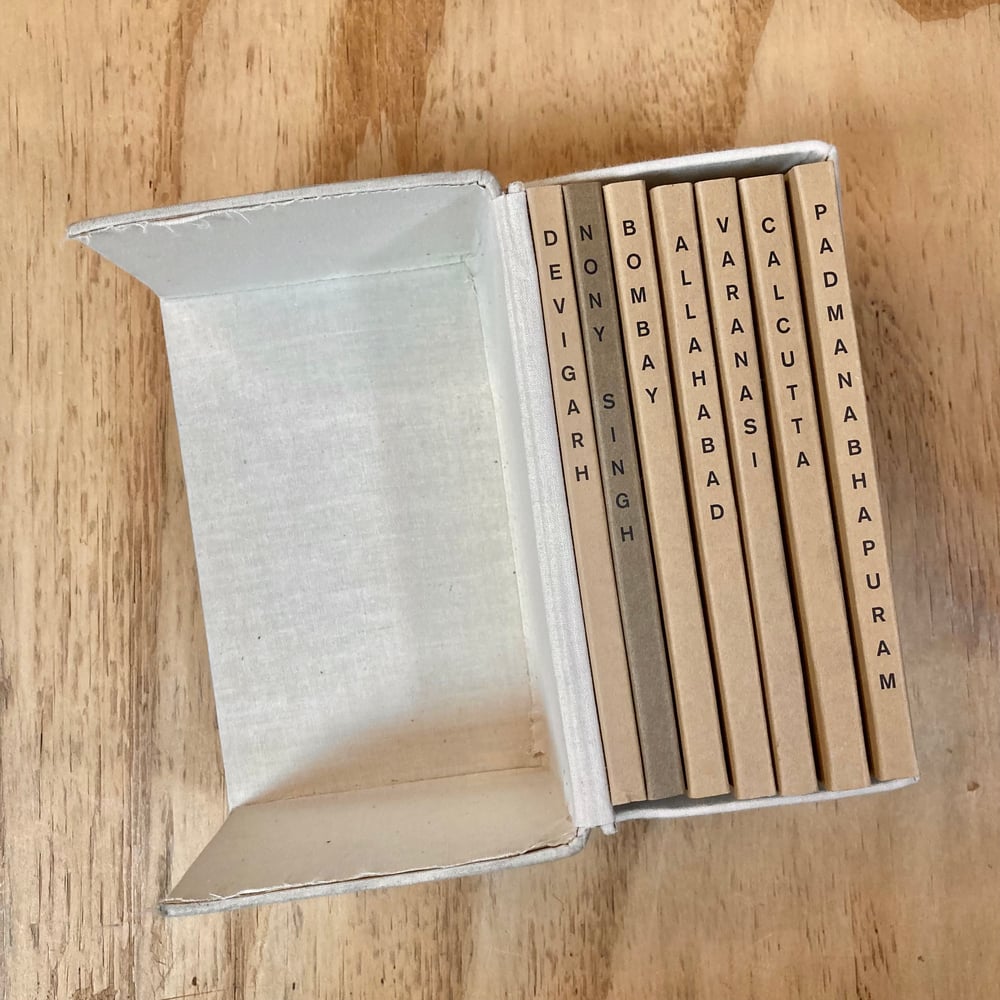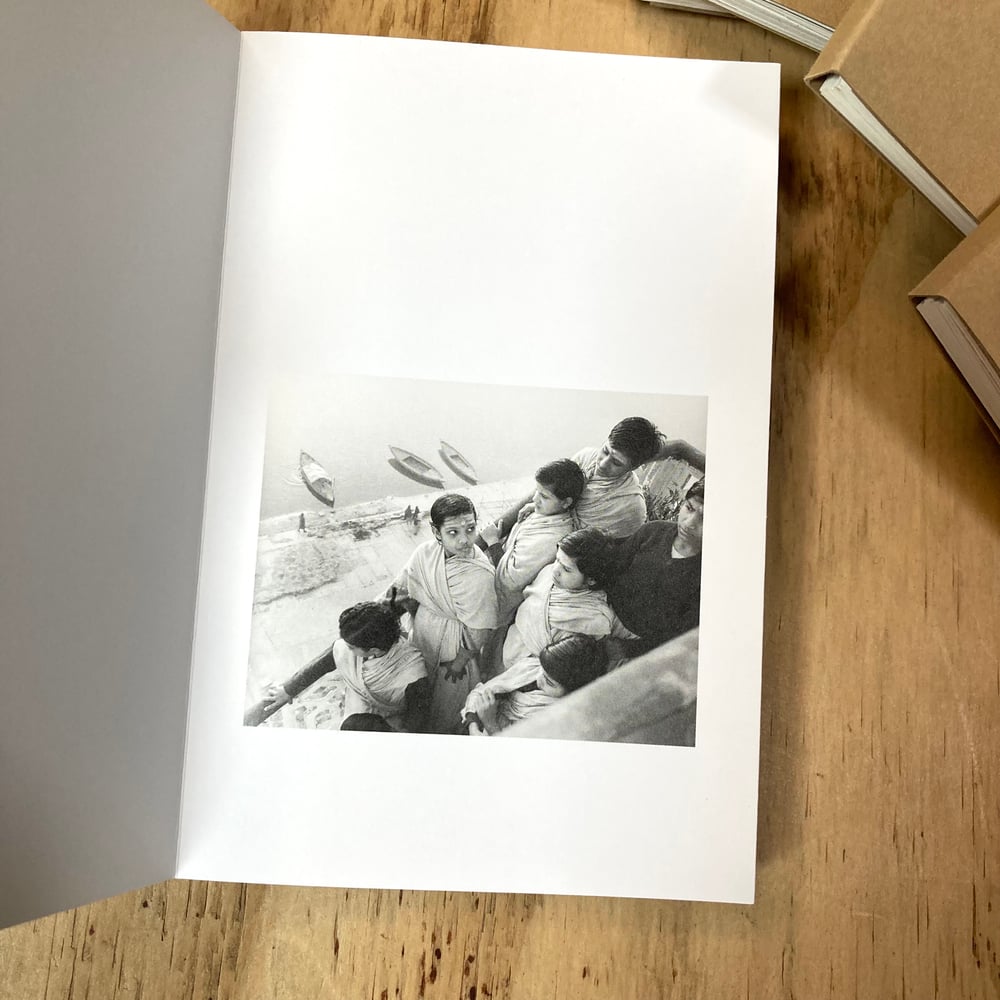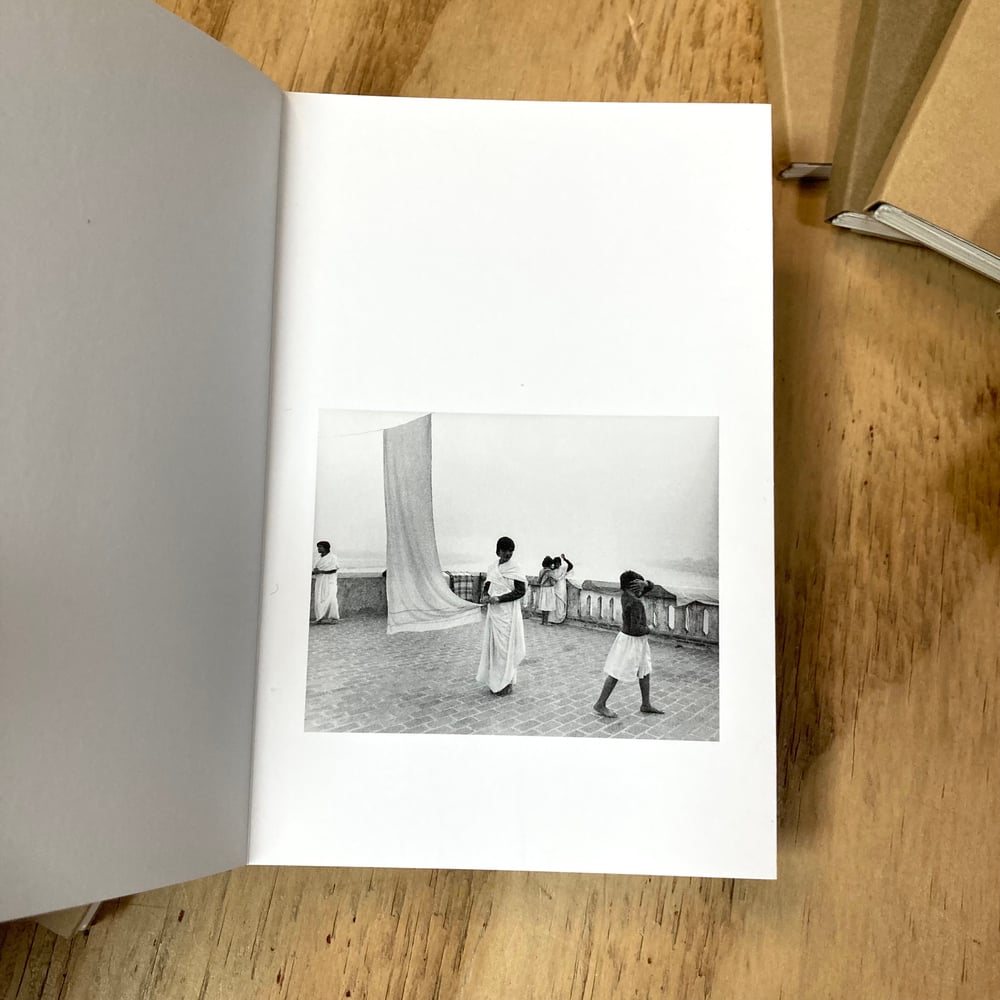 Fabulous little rarity here from Dayanita Singh which documents various parts of India in 7 individual books that all fit neatly inside a handmade box.
1st edition published by Steidl, 2007
7 x softcover books within cloth-bound handmade box.
Pages: n/a
Condition: Very Good. Box has some signs of wear.
Dayanita Singh has been making small photo journals of her travels in India for some years now. Each book is made with a certain person in mind, either one she has made the journey with or one that was on her mind on her travels. Two copies are handmade by her, one remains with her (she calls this her kitchen museum) and the other with the friend it was made for. A diary with coded images of a time shared. Steidl is pleased to publish 7 of these diaries for the first time, along with an eighth diary, of Nony Singhs photographs of her daughter growing up. The diaries are in accordion folds and open into a mini private exhibition in her friends homes. They will be presented in a handmade wooden box. Dayanita Singh, born in 1961 in New Delhi, studied visual communication at the National Insititue of design, Ahmedabad, and documentary photography at ICP, New York. Singh has had several solo shows but her passion is making books: Myself Mona Ahmed, Privacy, Chairs, Go Away Closer.