Colby Deal - Beautiful, Still (Signed)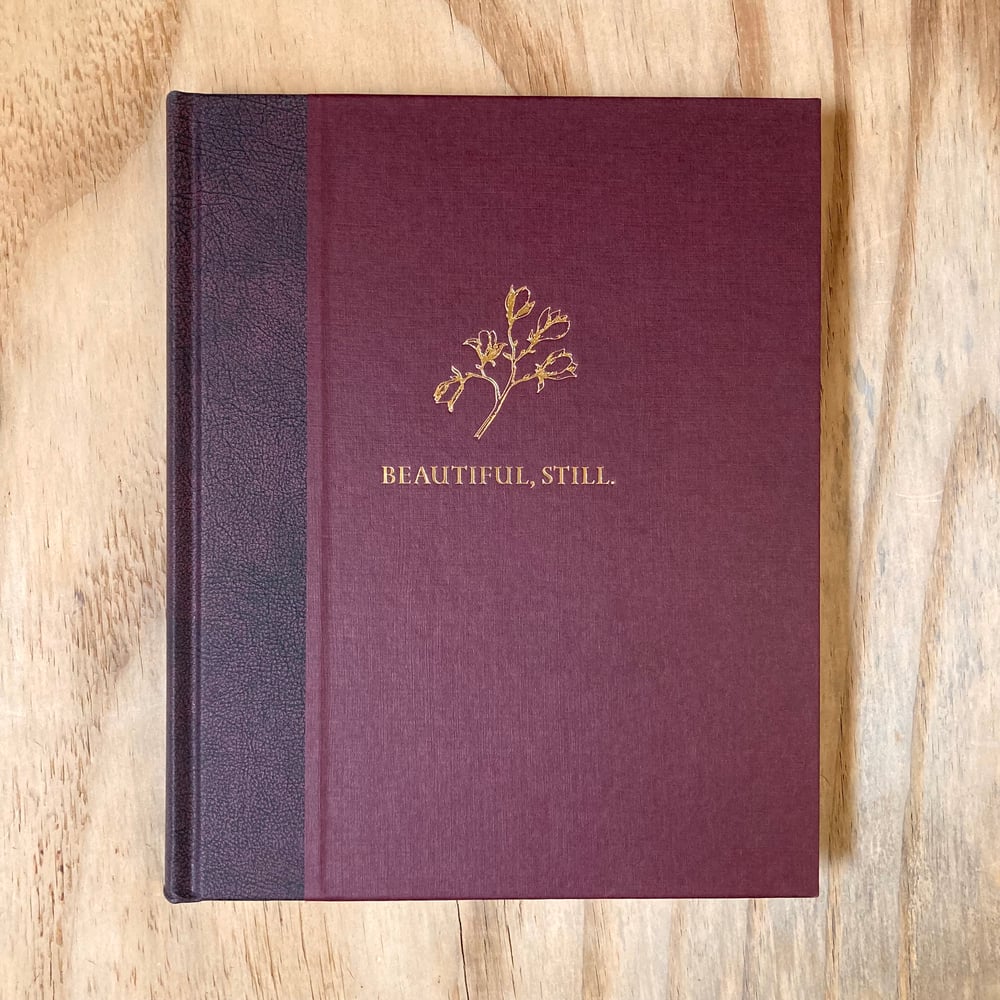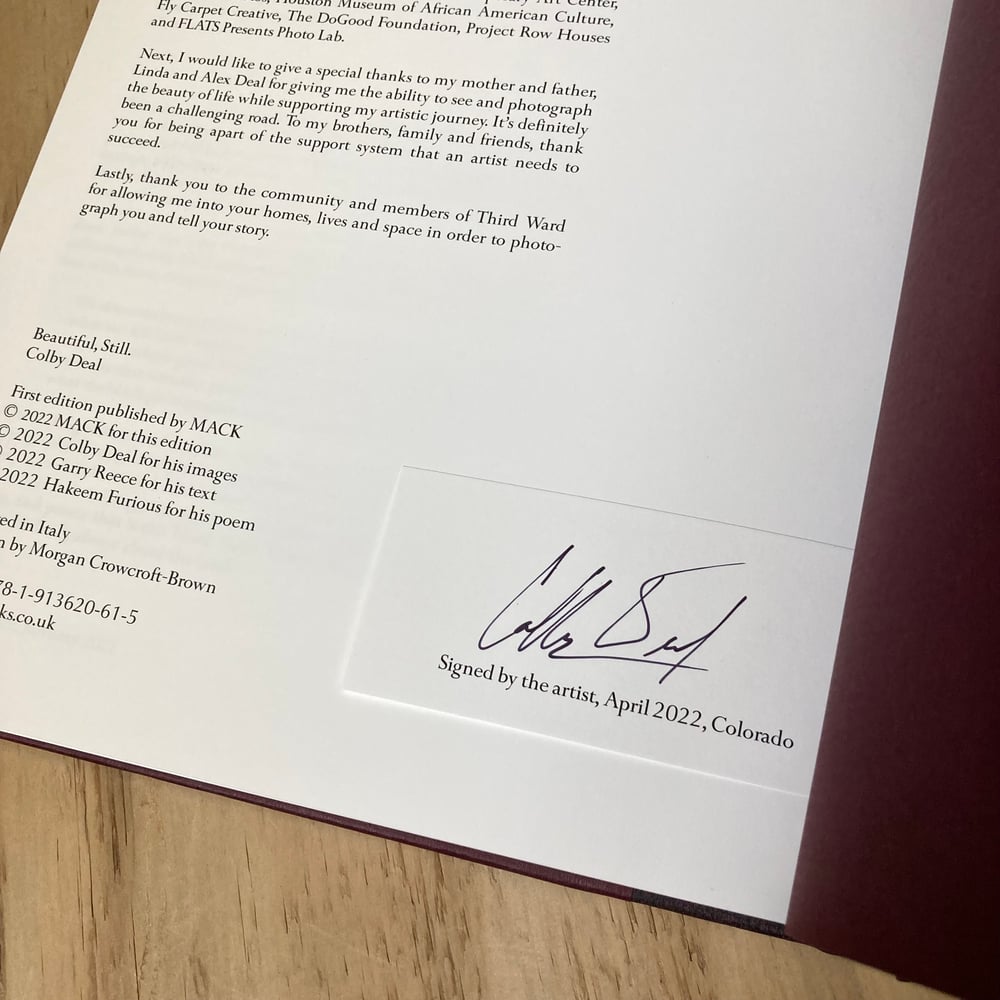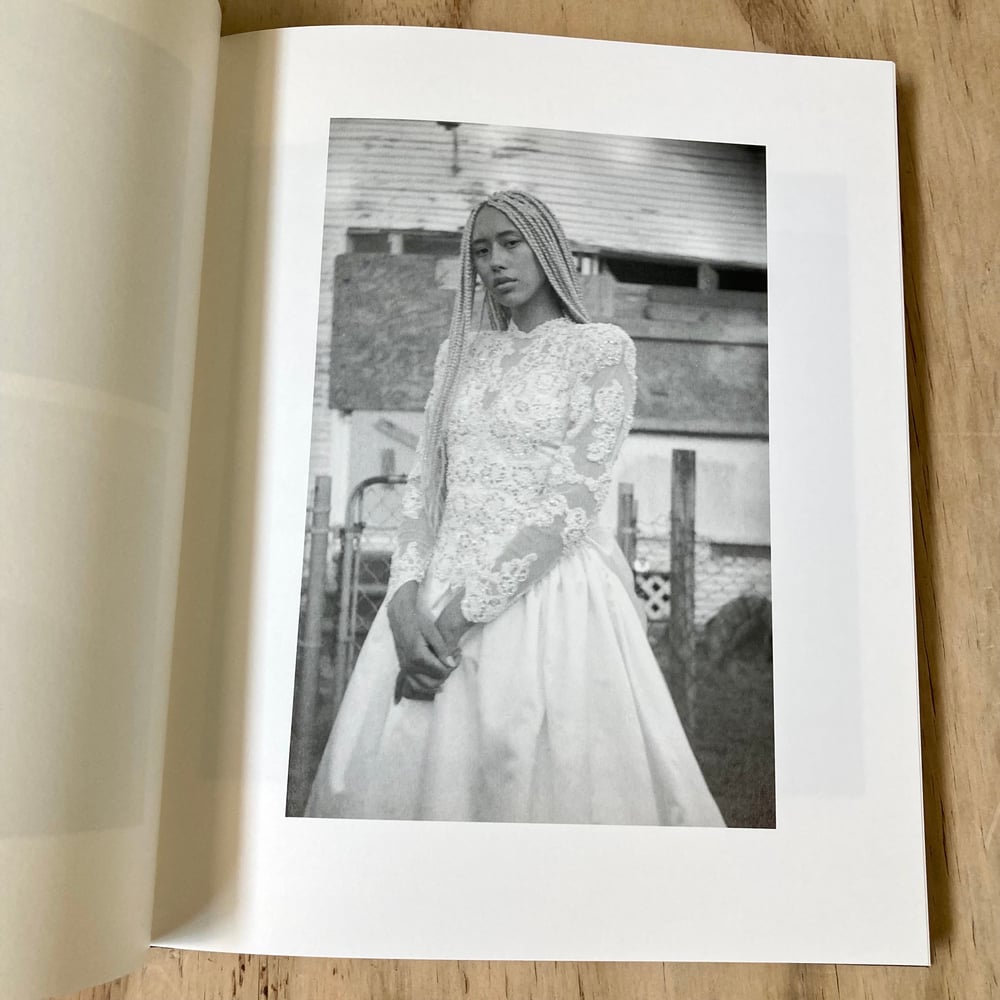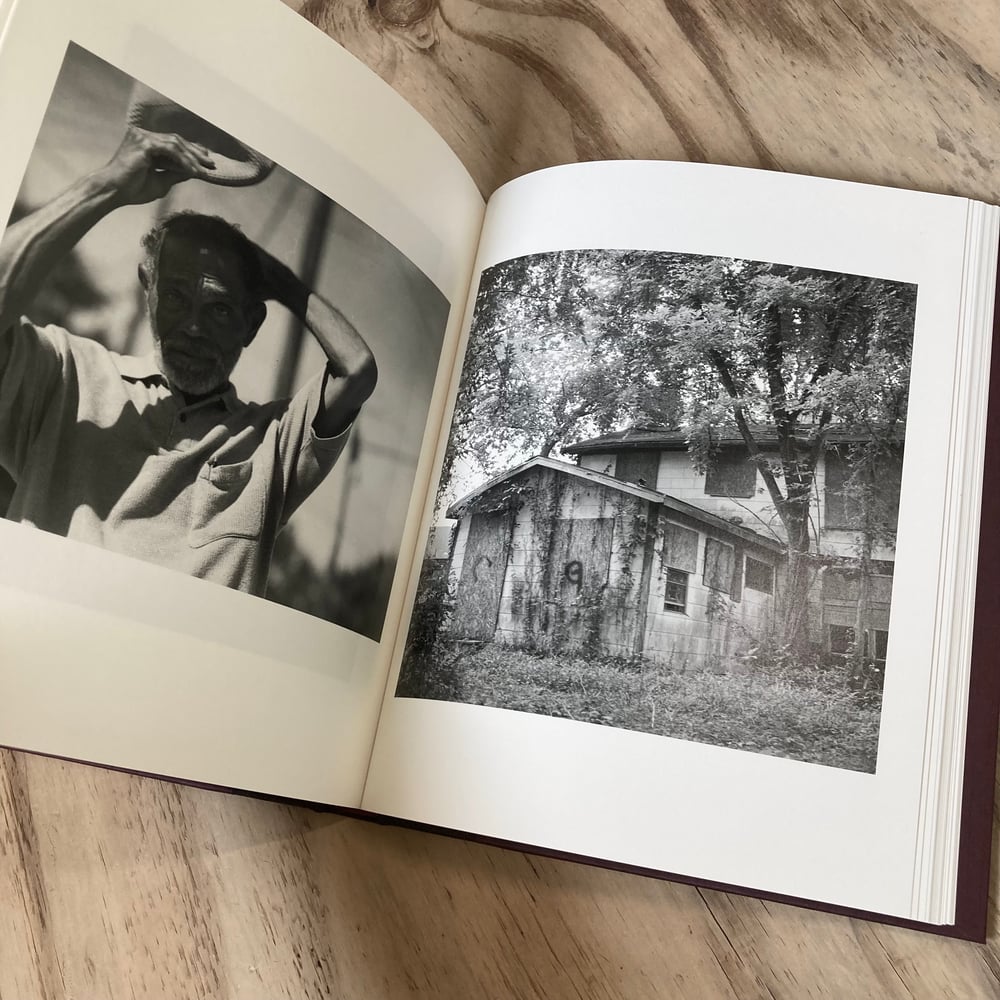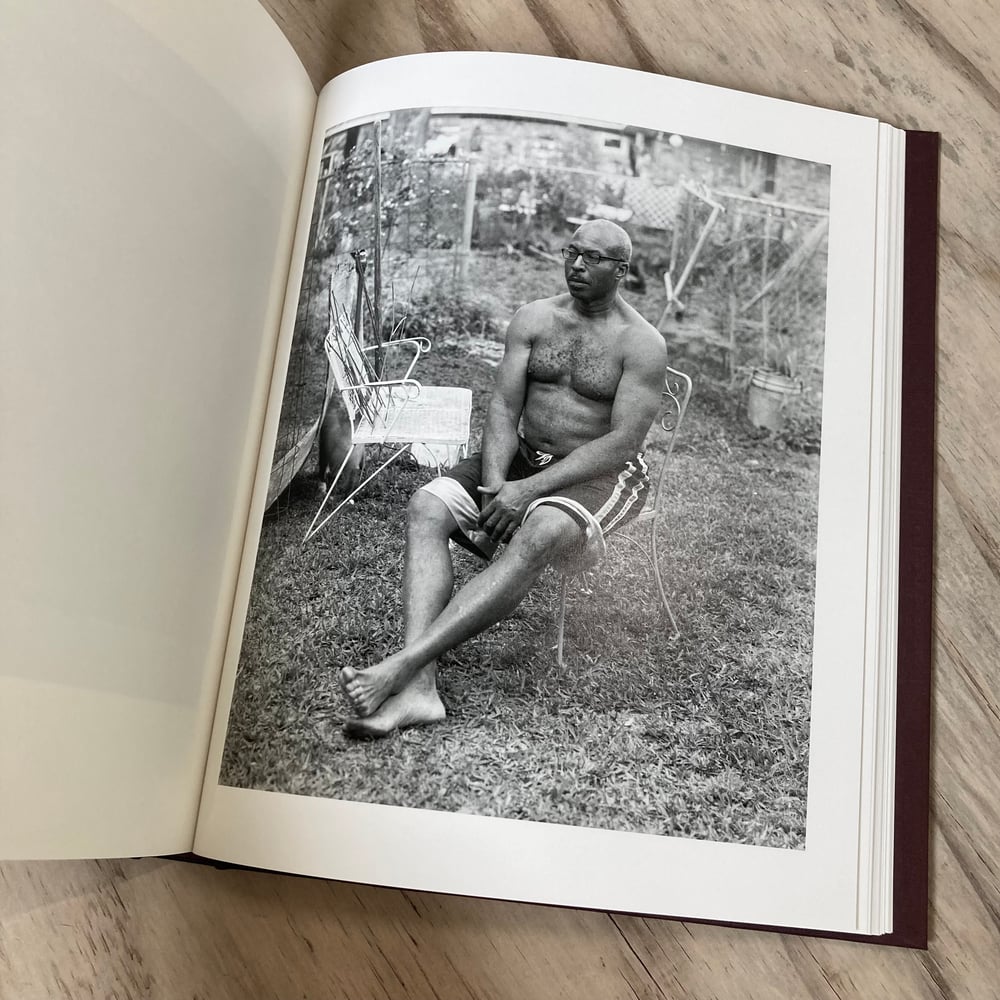 Wonderful debut photobook from Magnum's Colby Deal which looks at everyday life in the Third Ward neighbourhood, Houston.
Signed 1st edition published by MACK, 2022
Format: Hardback
Pages: 160
Condition: New
Beautiful, Still. is the first monograph from photographer Colby Deal, documenting the people, objects, and environments of everyday life in the Third Ward neighbourhood in Houston, Texas, where the artist grew up. In this ongoing project, currently consisting of over a thousand negatives, Deal sets out to provide a visual record of overlooked communities and the cultural characteristics gradually being erased by gentrification, as well as a depiction of communities of colour whose members are often portrayed with negative connotations. Through these instinctive black-and-white photographs, Deal's down-to-earth approach to his subjects is made apparent; at times candid and blurred, other times poised and sharply focussed, the series builds to convey the dynamism and vibrancy of family, community, and individual life in the Third Ward. The scratches and dust left on the negatives reflect the marks of lived life and simultaneously suggest the fragility of these documents and the corresponding precarity of the fabrics of social life they often depict. Deal's almost conversational tone — the antithesis of media portrayals of the neighbourhood — invites his viewers in with a sense of joy and intuitive playfulness. From these alternately staged and documentary images, a new narrative emerges about a reductively and oppressively narrativized place, celebrating the agency and freedom that the photographic medium can offer.
The signed edition includes a slip signed by the artist and glued into the inside back cover.